This information is not intended as an offer to sell, or the solicitation of an offer to buy, a franchise. It is for information purposes only. Currently,
the following states regulate the offer and sale of franchises: California, Hawaii, Illinois, Indiana, Maryland, Michigan, Minnesota, New York, North Dakota, Oregon, Rhode Island, South Dakota, Virginia, Washington, and Wisconsin. If you are a resident of or want to locate a franchise in one of these states,
we will not offer you a franchise unless and until we have complied with applicable pre-sale registration and disclosure requirements in your state.
Franchise offerings are made by Franchise Disclosure Document only.
THIS ADVERTISEMENT IS NOT AN OFFERING. AN OFFERING CAN ONLY BE MADE BY A PROSPECTUS FILED FIRST WITH THE DEPARTMENT OF LAW OF THE STATE OF NEW YORK. SUCH FILING DOES NOT CONSTITUTE APPROVAL BY THE DEPARTMENT OF LAW.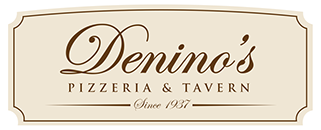 ©2018 Deninos Franchising, LLC